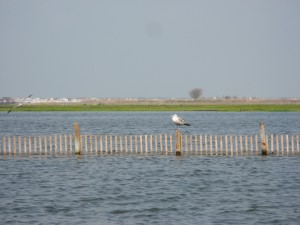 Long Beach Island -Life on the Bay!
Living on the bay is a lifestyle.  Your backyard is a water-filled playground.  If you enjoy sunsets, boating, kayaking, windsurfing, water skiing & tubing, fishing & crabbing and the many more activities only the bay can provide, you are at the right place to start looking for your Long Beach Island bayfront real estate.
Use the link below to view the LBI bayfront properties currently for sale.
ALL LBI WATERFRONT PROPERTIES INCLUDING BAYFRONT AND LAGOONFRONT
Newly Listed LBI Bayfront and Lagoon Properties
LBI Bayfront Real Estate Sales Analytical Data and Statistics
Over the years as the LBI Oceanfront Specialist, I have noticed that sometimes the LBI Oceanfront Buyer/Seller  becomes the LBI Bayfront Buyer/Seller. I felt it was necessary to also provide my LBI Bayfront real estate clients the same dedicated service that I provide to my LBI Oceanfront clients. In 2004, I published the Long Beach Island Bayfront Newsletter.
I created a study for Long Beach Island homeowners and buyers as a guide to evaluate the current market values of single-family Bayfront properties on Long Beach Island. I have been analyzing LBI bayfront data since 2004. I hope the information is of value to you! If you would like to receive a copy of the Bayfront Newsletter published twice a year -Click HERE.
For all properties currently available for sale and for those under contract, please feel free to call me or visit www.lbisales.com. I would be happy to e-mail, mail, or fax current Multiple Listing Computer detailed reports or generate auto updates with your personal criteria!
If you desire a bayfront multi-family home or land/lot, call 609-709-1020